In case of an emergency, locate defibrillators easily and qickly
Citizens Save Lives (Bürger retten Leben e.V.)
With the CISALI app and web-search you easily can search and find worldwide defibrillator locations in your environment.

Cisali - Citizens Save Lives e.V.
Our association of citizens in partnership with existing resources, is committed to ensure that every citizen can bridge the interval until the ambulance arrives and therefore saving lives. To reach this goal, we need a worldwide network of people, who contribute their part independently, neutrally and ambitiously and support our common goals.

It is in our and your interest to travel in a secure manner, to stay in heart-secure hotels and spend your free time in heart-secure sports clubs and fitness clubs.
Sudden cardiac arrest. It can happen to anyone, anywhere, anytime. Some people are at an increased risk if they have pre-existing conditions such as high blood pressure, diabetes or if they have already had a heart attack. The heart begins to race, the heartbeats are irregular. The pumping action of the heart subsides and the heart stops.

Heart save locations protect our neighbors, our family, friends and children.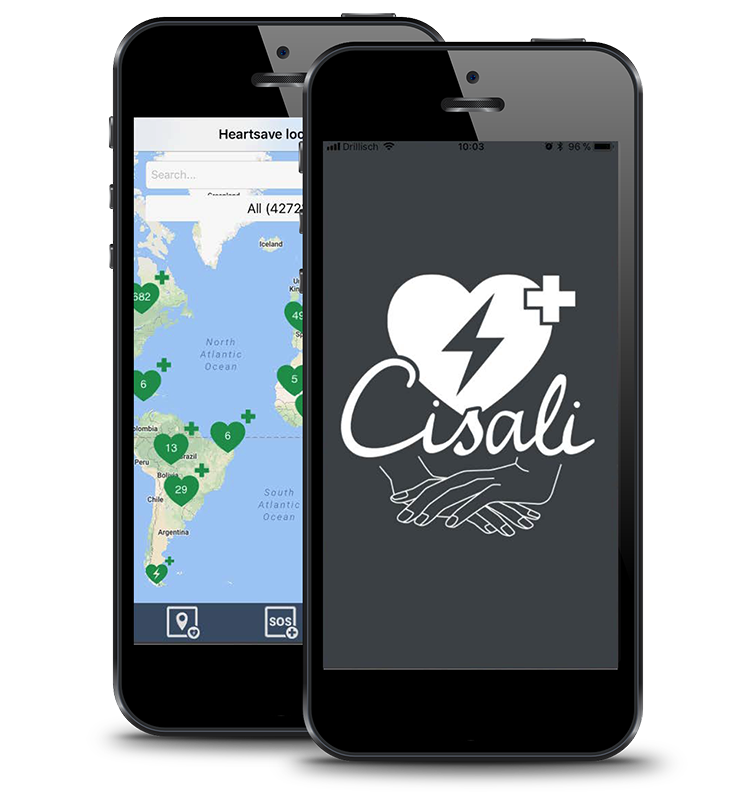 In case of emergency, locate defi­brilla­tors easily and quickly. 
Free of charge – free of advertising – neutral!
Your advantages
in case of emergency: just drop off the emergency call and alert the first responder in the area
Simply report and add defibrillators / AEDs via app
Overview of AEDs in a worldwide map
Search & find the defibrillator as fast as possible
Plan heart safe vacations
new features are in permanent development
Defibrillator locations save lives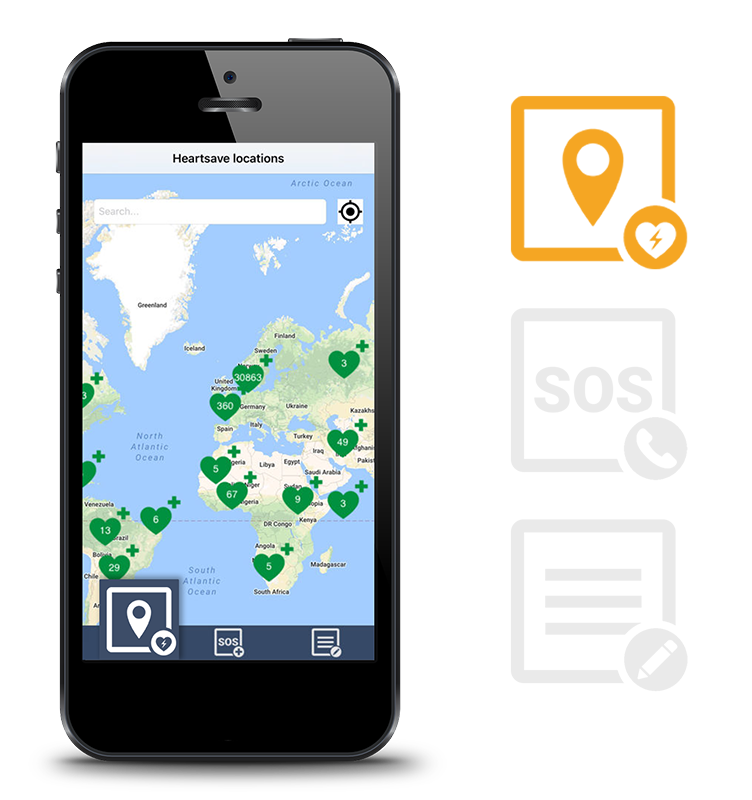 The app that shows worldwide heart safe locations, neutrally and independent of manufacturer.
For healthy and unhealthy people, personally and professionally, in your leisure time, during holidays, in a hotel/restaurant, sports club..., it happens very suddenly, anywhere and anytime.
If an electrical shock is delivered by a defibrillator (AED) within the first 5 minutes, the affected person has much better chance of survival.
Emergency Call Function & First Responder
Register as a first responder
Join in! It´s simple and safe!
0
Defibrillatores locations